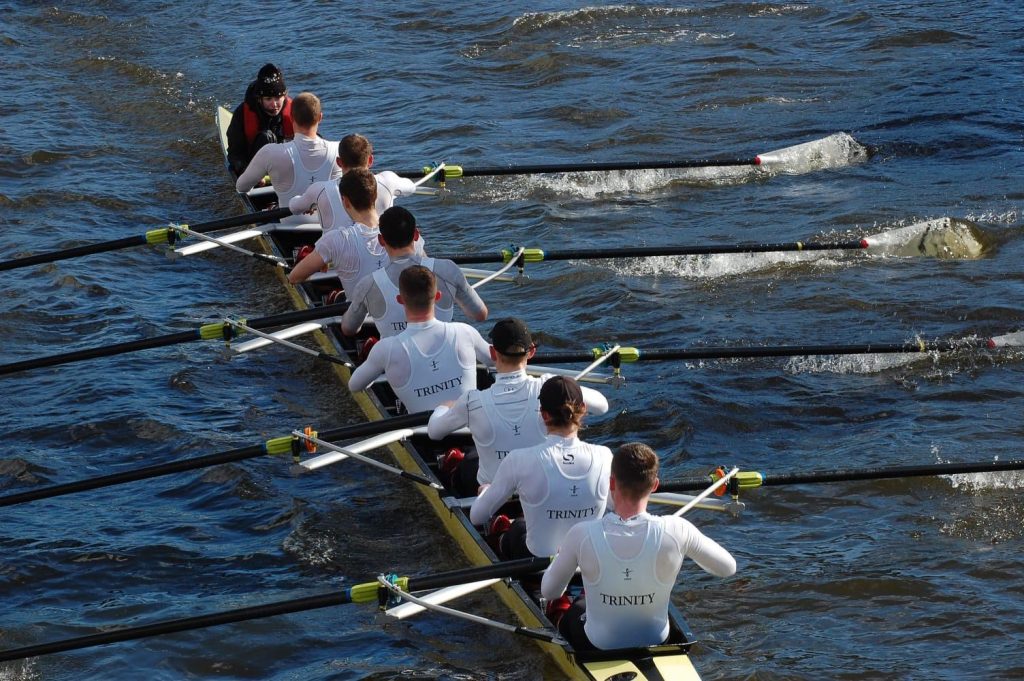 This Monday, the 28th of September, marks the beginning of a much-changed Freshers' Week. While life in Trinity has moved online, Dublin University Boat Club is eager to welcome new members to the sport of rowing.
DUBC has a tailored training programme for Trinity students with no prior rowing experience. Based at our boathouse in Islandbridge, a dedicated and experienced group of coaches will guide the development of our beginner oarsmen throughout the year.
Newcomers train and race in the novice category, which consists solely of other beginners. Within a few months, novices can expect to go from taking their first pull of an oar, to racing in regattas across Ireland and abroad.
Rowing for DUBC is special for a multitude of reasons. For some, it is the competition and hard work that attracts them to the club; for others, it is the friendship and camaraderie. Both reasons are equally valid.
For anyone interested in joining DUBC, please sign up here.